One negative aspect of home training: equipment limitations.
The fact is, there are a few exercises that are hard to do. We makeshift all the time, I came across a simple tool that provides a lot of options for bodyweight exercises: a pair of mobile but stable dipping bars called the Lebert Equalizer.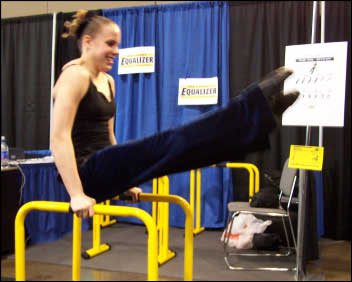 Here's a quick video of Mark Lebert, the designer, running through a variety of exercise possibilities

Pullups, chinups and rows:

Here's the same guy doing some playful and extremely difficult over and unders.


Another trip over to YouTube will get you running woman


Leg up vertical rows, and an example of circuit training using the Lebert bars.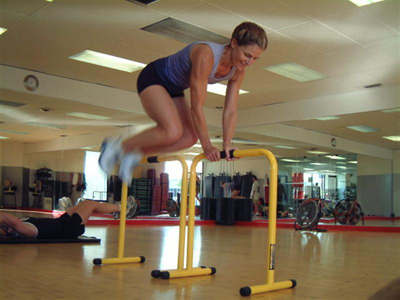 You'll find a listing of some of the exercises you can do with the Equalizers here, and this pdf combines the exercise suggestions and photos into a simple, printable format.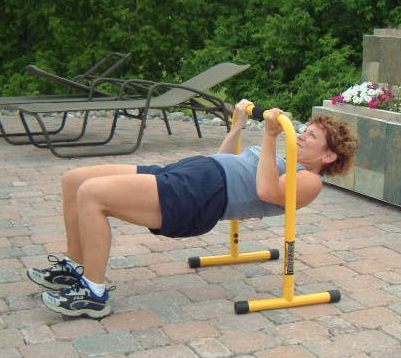 At *$99 ($117 including freight) for a pair of bars that you can do a whole slew of exercises with, that price is not too bad. Some of you can make a set of your own certainly, but when you get done, will they work that well and be significantly cheaper? I'm not so sure about that part.
*Update* Marc has offered our readers a $10 discount; when ordering, enter the coupon code 0807LD. Here's the link to purchase the Lebert Equalizer.